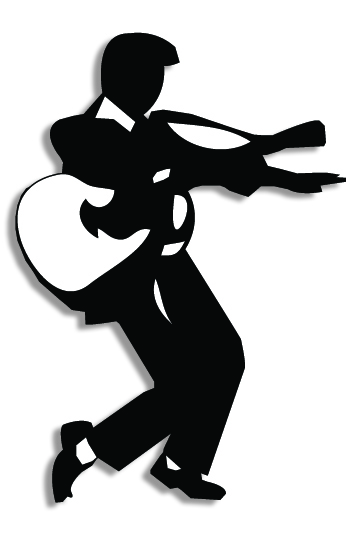 For 85 years now Nybakke has been servicing what they sell. In 1932, Ben Nybakke started Nybakke and back then people took care of their purchases and did preventative service to keep their belongings for as many years as possible. So Ben Nybakke had an old Rolodex where he kept each customers name and contact information and he called every customer once per year to have them bring in their vacuums and he cleaned, lubricated and checked over their vacuum.  This is a lost art today as for the most part, we are a throw away society.
With the LVS Plan you receive:5 Free Annual Tune-ups, Lifetime Free Labor, 14 Day Money Back Guarantee, 10 Year Motor Protection Plan, Free 24 Hour Rentals of our Dry Carpet Cleaning System plus more.
Nybakke has recreated the idea of preventative maintenance service with the LVS (Lifetime, Value and Service) plan. This plan is perfect for the vacuums that Nybakke sells that are Made in America. Why is that important?
There are two ways of looking at Made in America:
1 – The patriotic way, which is important to Nybakke but each person can determine how important that is to them.
2 – Being Made in America means that all the parts are in America. With most vacuums sold in discount or box stores, the companies that thrive on discount business knows that the consumer is not looking for service or parts availability when purchasing there so they don't invest in importing all the parts from those foreign countries. Sadly, industry figures show the average person is throwing a vacuum away every two years. Nybakke rejects that idea of disposability and that is why Nybakke sells mostly Made in America vacuums by Riccar.
LVS lives here. Lifetime-Value-Service Plan
14 Day No Risk Guarantee
If you are not satisfied with your recommended vacuum purchase, Nybakke will refund your money in full within 14 days of original purchase date. Still today for Nybakke, the best form of advertising is "word of mouth". It is important that you are happy with your recommended purchase from Nybakke so we stand behind what we recommend by having this "No Risk" guarantee.
Lifetime Free Labor on Repairs Plus 5 Free Annual Tune-ups
The 5 free annual tune-ups includes a general cleaning and inspection of your vacuum($60 value). Nybakke will even email or text you when to bring your vacuum in. It is easy to forget when life gets in the way so a representative of Nybakke will remind you.
Replacement parts after the manufactures warranty are not covered. It is required to bring in for the 5 free annual tune-ups. If you miss three annual tune-ups, this plan will be discontinued for the vacuum purchased as the whole purpose of this is to keep your vacuum in top notch condition with preventative maintenance service.
10 Year Motor Protection Plan
Nybakke will replace and/or repair the vacuum motor at a cost never to exceed fifty percent (50%) of the retail price of that motor at the time the repair or replacement takes place.
The 10 year motor protection plan begins at the end of the manufactures warranty and ends exactly 10 years after original purchase date. For household use only.
5 Day Guarantee on Service
Nybakke wants to make sure that you always have a clean carpet. Most average repairs takes around 10 days to complete repair. As proud owner of a Nybakke recommended model in the rare case of a needed repair, if such repair takes over 5 business days, you will receive a loaner vacuum free (a $25 value).
Lifetime Free Dry Carpet Cleaning Rental
You are able to take advantage of the best carpet cleaning system available on the market today.
See why and how you should dry clean your carpets with the Riccar Dry Carpet Cleaning System by clicking here
. This way Nybakke can guarantee clean carpets by having a Nybakke recommended vacuum cleaner and by using the best way to clean your carpets with the Nybakke/Riccar Dry Carpet Cleaning with free rentals of the best equipment in town and the best dry carpet cleaning products.
Free 24 hour rental ($25 value) of a dry carpet cleaning system (does not include dry cleaning products). Rent as many times as you desire.