Nybakke has the best products for Pet Hair and Pet Odors. Riccar makes the "Premier" vacuum for picking up pet hair as rated in a leading consumer magazine.It's great to buy the best vacuum for getting the pet hair out of your carpets and floors and it's American Made! Also Nybakke sells Made in USA odor neutralizing products such as Fresh Wave and Odor Control Solutions that freshens your vacuum so your room air smells clean and also freshens your carpets.
Click on the tabs to learn about these products and how they can make your home cleaner and healthier.
Lifetime Value and Service Plan

Best Pet Vacuums
American Made Riccar R10P –
Rated "Premier" For Pet Hair By Leading Consumer Magazine!
– LVS Lifetime Value and Service Plan *click for details
– 5 Year Warranty
– Only 9lbs
– Two Speed Motor
– New Bottom Plate for Soft Pile Carpets
– Excellent on Carpets and Hard Floors
– Rubber Wheels and Squeegee
– Self Sealing HEPA Certified Bag
– Metal Agitator
– Switch on Deluxe Handle Grip
– 40-foot Cord
– Hall Sensor
– Red
– Lifetime Belt-Never Change A Belt Again!
Best Pet Vacuums
American Made Riccar R30DLVS-
Two Suction Motors Working in Tandem –
– Believed To Be World's Most Powerful Vac For Pet Hair And Odors
– 6 Year Warranty
– Two Year Red Carpet Service
– On-Board Tools
– 17ft Hose, Wand, Duster/Upholstery
– Upholstery and Crevice Tool
– Fur-Get-It Pet Hair Tool
– Soft Sweep Tool
– Automatic and Manual Carpet Height Adjustments
– Metal Agitator with Replaceable Brush Strips
– Lifetime Belt with Sensor
– 40-foot Cord
Seven Stage HEPA And Granulated Charcoal Filtration
– Great For Pet Odors!
– Great For Pet Filtration!
Best Pet Vacuums
Riccar PrimaP.TAP
– Two Suction Motors Working in Tandem –
– 10 Year and 5 Year Nozzle Warranty
– Model Designed to be the World's Best Carpet and Floor Cleaner Available
– American Made Nozzle That Creates High Airflow with Lifetime Belt Design
– Designed to Vacuum High Density Soft Pile Carpets
– Metal Agitator with Replaceable Brush Strips
– Automatic Carpet to Floor Height Adjustments
– HEPA Media Filtration
– Soft Sweep Tool
– Fur Get It Tool
– Tool Caddy
– 2n1 Natural Hair Duster Brush and Fab Tool
– Mesh Bag for Tool Storage
Best Vacuum Attachment for Pet Hair Pickup
Pet hair everywhere? Fur-Get-It! As long as you have cute, furry pets, you're sure to find pet hair all over your home. It's on the couch, the beds, your clothes….but no worries, Riccar has just the thing you need to relax and "furget" all your pet hair troubles.
Fur-Get-It easily attaches to you Riccar or most brands of vacuum wand. You can grab pet hair from the floor and furniture without bending over.
Between the squeegee and patented felt cylinder, you'll capture all evidence of shedding. Fur-Get-It won't miss a strand.
As the Fur-Get-It whisks away pet hair, the vacuum sucks it up. It's self-cleaning so you never have to worry about tangled messes.
I actually made the purchase because my family has been shopping with you for about 15 years. My mother bought her Riccar attachment from you and was pleased with it, recommended it to me. So much so, that I had it shipped to the Austin Texas area where my husband and I now live. Pricing and shipping charges were more than reasonable, so I think I would probably buy my next vacuum from you and would recommend your shop to anyone I know that might be in need who is still in the Bloomington/Normal area."
[/su_box]
Fresh Wave Odor Neutralizing Products
Keep your pets, remove the odors.
Dogs, cats, birds, fish, hamsters, there's no denying it. We love our pets. We love what they bring to our lives. The loyalty, companionship. The smells. Okay, so we don't love the smells so much. Which is why pet owners are also among the best Fresh Wave® customers. Fresh Wave products are safe to use around pets, and great at removing pet odors, especially urine and vomit.
For Deodorizing Your Vacuum's Bag:
All the power of Fresh Wave natural odor eliminator in an easy to use form. Removes odor at the source! Just add a capfull every time you vacuum. Fresh Wave Pearls prevent odors from filling the air of your clean rooms while vacuuming abd keep the vacuum fresh between uses.
For Deodorizing The Air:
Our odor control Crystal Gel is the perfect way to eliminate odors in a pet owner's home. Since it's natural with no harmful chemicals or toxins, it's safe to use around people and pets so can you can always feel okay leaving it open.
For Deodorizing Furniture:
Fresh Wave Spray provides targeted odor control, making it great for pillows, car interiors, litter boxes and more.
Nybakke Odor and Stain Remover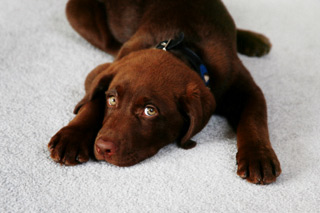 Natural bio-enzymatic spotter for pet accidents, stains, and odors on carpets, rugs, furniture, and upholstery. Removes organic soils and eliminates odor problems from fabric and hard surfaces. Removes organic matter (urine, feces, vomit), eliminates odor problems and remains behind after cleaning to remove the source of odors. Use as a spot cleaner to clean up accidents or as a residual cleaner to remove stubborn stains and persistent odors. The Nybakke Odor & Stain Remover contains no harsh chemicals, will not stain surfaces, and will leave the area with a fresh clean scent. It is safe to the user and the pets as it contains no toxic chemicals and its "friendly" bacteria is unequaled in effectiveness for complete pet odor removal. Apply liberally on odor area of carpet so it can eliminate odors not only in fibers but also in padding. This product is so good we had to put our name on it!