To be the leading independent vacuum shop in central Illinois for over 85 years now, Nybakke is always looking for the best products at the lowest price for our customers. Whether it is a new vacuum cleaner, cleaning supplies, vacuum cleaner accessories or for servicing your vacuum cleaner, keep checking our specials page regularly to take advantage of our offers.

Nybakke Specials
Urine Off Find It Teat It Kit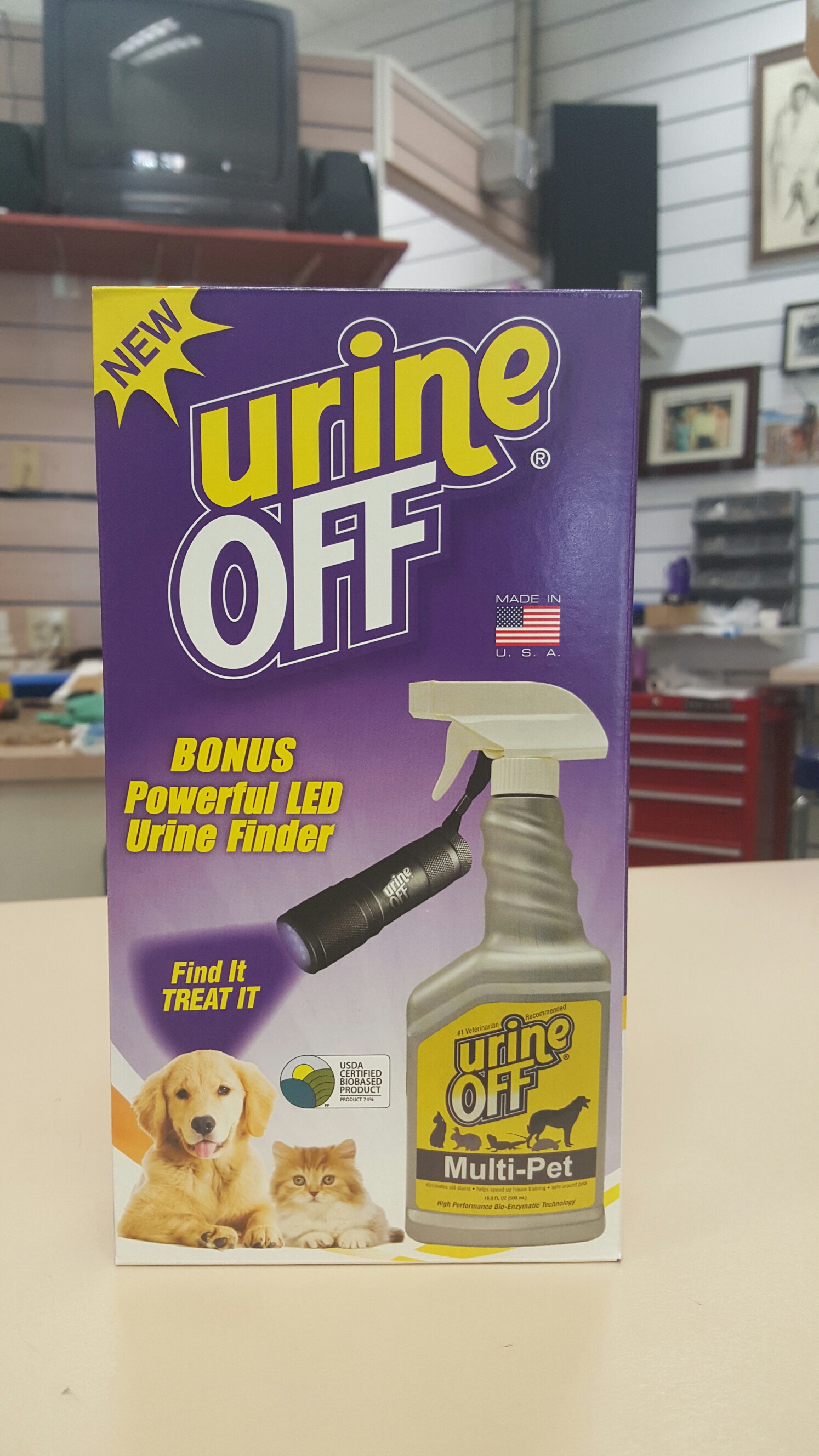 The Find it Treat it Kit Includes: LED Urine Finder Light that effectively fluoresces urine, making it easier and faster to detect and treat. The kit comes with both the flip top Carpet Applicator Cap for deep carpet penetration and the trigger Sprayer for hard surfaces. Urine Off is an excellent stain and odor remover. Not a perfume or cover-up, it actually eliminates all three major components of small animal urine; urea, uric acid, and urochrome. Urine Off is the best when it comes to removing urine odor and stains from carpet and rugs, Urine Off is head-and-shoulders above the rest. It is the only urine odor and stain remover that carries the Seal of Approval from the Carpet and Rug Institute (CRI), the U.S. Carpet Authority.
Used and/or Abandoned Vacuums for sale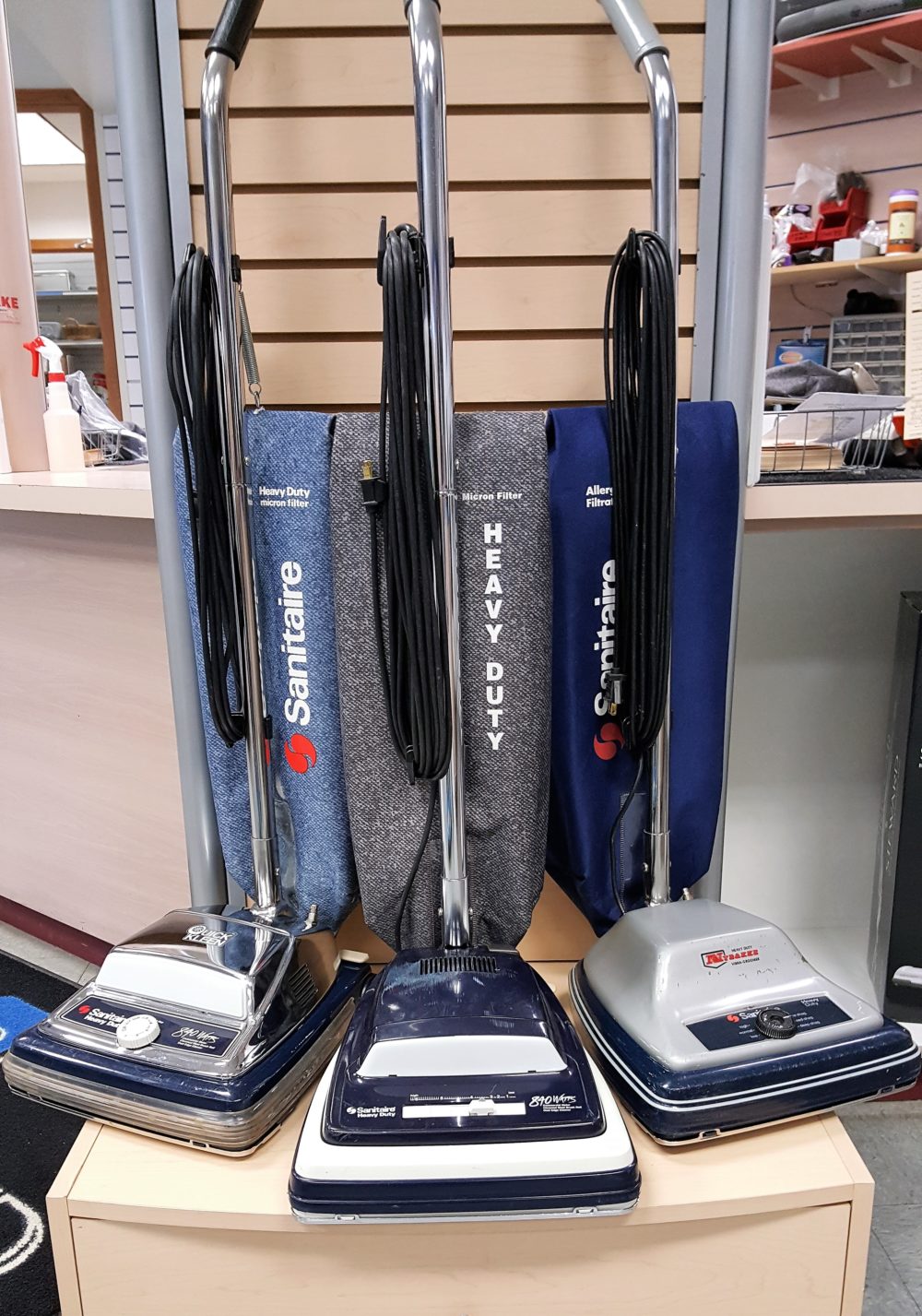 Nybakke normally has several used vacuums to choose from. Just like these rebuilt Sanitaires. Do you say, they don't make them like they used to? Well they don't. Here is a great way to buy something that is heavy duty and high in performance at a low cost.





Nybakke also gets abandoned vacuums that we go over and make sure they are in their best working condition. Vacuums like Oreck uprights and Dyson vacuums. Here are a couple models on hand ready to buy at Nybakke Vacuum Shop.