The on-board tools upright, the Riccar Vibrance. Recommended by carpet manufactures for high density soft pile carpets.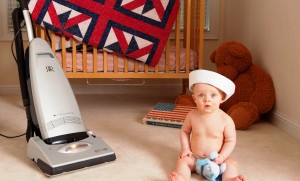 Most American consumers (surprisingly not all) want to buy American Made whenever possible. Nybakke Vacuum Shop has a line of vacuums Made in USA by Riccar.
The Vibrance line of uprights are for those who want to have attachments on-board the upright to easily clean baseboards, window sills and all above the floor cleaning needs. The Vibrance models all have a 12ft hose with wand reach. This clean-air design has the suction of the vacuum going through the hose all the time. There are no switches to activate just pull the hose out and use it for attachment needs and then put the hose back into the lower hose to put the suction to the carpet.  Automatic carpet height adjustments is standard on all models and Riccar engineers have designed all the models to push easily.
Durable Design
Dirt bypasses the motor so rocks, pennies or nails can't hurt this vacuum.
Stair Cleaning Kit
Optional tool set with 12ft hose, extra wands and floor brush available.
Lifetime Value and Service – The LVS Plan
Riccar Vibrance Models
Riccar R20EMA
American Made Riccar R20EMA –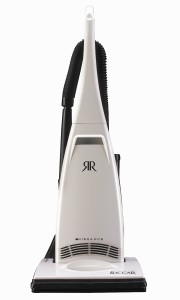 – 3 Year Warranty
– On-Board Tools
– 10foot Hose, Wand, Duster/Upholstery and Crevice Tool
– Bypass Motor Design
– Automatic Carpet Height Adjustment
– Headlight
– Metal Agitator with Replaceable Brush Strips
– HEPA Certified Bag
– Sealed Quiet System
– 40-foot Cord
– Red
Riccar VIBDL
American Made Riccar VIBDL –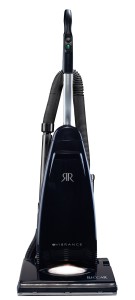 – 4 Year Warranty
– On-Board Tools
– 10foot Hose, Aluminum Telescopic Wand, Duster/Upholstery and Crevice Tool
– Bypass Motor Design
– Automatic Carpet Height Adjustment
– Metal Agitator
– Carpet/Floor Switch For Hard Floor Cleaning
– Rubber Wheels
– HEPA Certified Bag with HEPA Filter
– Sealed Quiet System
– 35-foot Cord
– Headlight
– Black