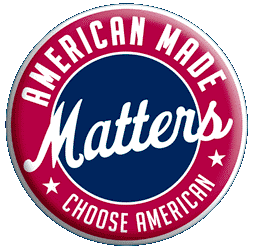 Most American consumers (surprisingly not all) want to buy American Made whenever possible. Nybakke Vacuum Shop has a line of vacuums and dry carpet cleaning products Made in USA by Riccar.
If you've been unimpressed with other carpet cleaners you've tried, you're not alone. The trouble with most of these cleaners is that they do a better job of diluting and spreading stains than removing them.
Riccar Dry Cleaner Proven safe for all carpets including wool, silk and stain resistant.
The Riccar Dry Carpet Cleaning System is different because it features Riccar Deep Cleaning Powder, which contains thousands of porous particles that look and act much like tiny sponges. These particles absorb the dirt, odors and allergens trapped in carpets without damaging the fiber or its stain-resistant finish. The system is even approved for use on wool rugs.
Once the Riccar powder is fully activated, it doesn't release dirt particles, so consumers can treat the stain and vacuum at their convenience. This flexibility adds a perk for summer entertaining, since the party's host won't have to leave guests to immediately scrub a carpet stain. Riccar Dry Carpet Cleaning products are also non-toxic, so they're safe to use in homes with kids and pets.
Rose from Texas tells you what she thinks of the Riccar Dry Carpet Cleaner for Pets:
I love your pet cleaning products. They work better than any other I have tried. We lived in Bloomington a few years ago and I discovered your products. I have moved two times since, most recently this past two months. I had carried your product with me on both those moves. It lasted that long. I had a pet cleaning "emergency" after I moved into our current house ( almost white carpet) and only had drops of your cleaner left. I am so happy I looked online and found that you sell and deliver it. It arrived in just a few days within placing the order and worked perfectly! I would definitely recommend this product to anyone that needs to get tough stains out.
I have told many people about it since I purchased it in Bloomington. Thanks for such a great product and for selling it online.

Riccar Spot and Spill Care
Video to get out spots
Carpet Spot and Spill Care Chart
If you follow these simple steps you can get tough spots and spills out without leaving a soap residue. Brush the PreCleaner in first then sprinkle the powder over the spot and brush it in. Wait minimally 60 minutes to vacuum after the powder is completely dry.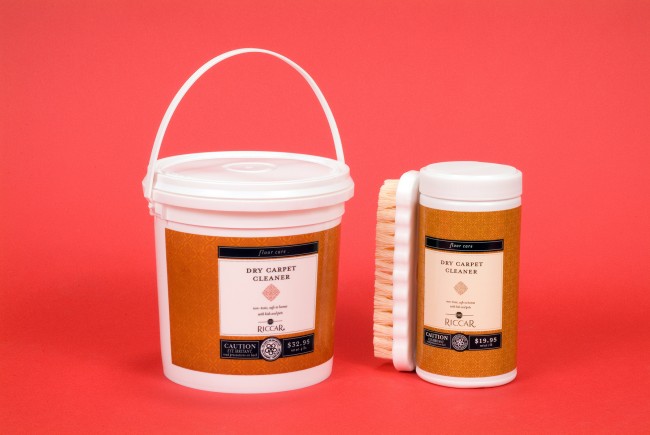 Most spots can be taken care of by the Riccar Dry Carpet Cleaner.
Click here to print out The Carpet Spot and Spill Care Chart by Riccar in a pdf file
.The key is to lightly mist the spot with the PreCleaner and then brush the mist into the spot. This opens up the spot so the powder can get into the spot to absorb. The powder not only captures the spot but it removes odors and allergens and deodorizes. Unlike wet methods, The Riccar Dry Cleaner does not leave any soap residue behind so that the spot never dulls the carpet as soap residue is like a magnet to dirt.