Want a quick, lightweight but powerful vacuum for your floors? It's the Riccar Steward.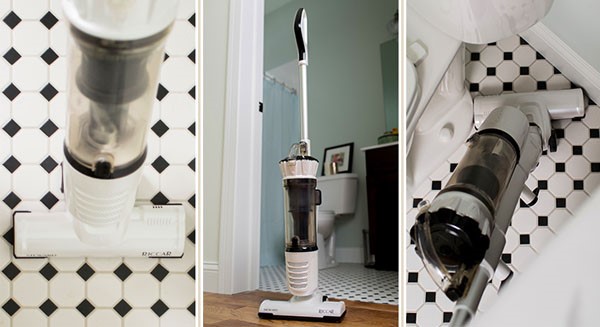 The Riccar Steward
Riccar Steward Stick Vacuum from Riccar Vacuums on Vimeo.
Powerful
Makes quick work of all types of messes. Vacuums hard floors like wood, laminate, tile, linoleum and others. Uses powerful suction with a brushroll, squeegee and polishing strip to vacuum up everything in one pass.
Maneuverable
The nozzle head swivels and steers easily around furniture and in between chair legs. Ease of use will reduce cleaning time.
Easy To Empty
The large dirt cup is easily emptied. Plus HEPA Media Filter is easy to clean and keeps your indoor air cleaner.
Best Wood and Laminate Floor Cleaner


This neutral, no rinse cleaner is for use on floors and all water-safe surfaces. The Nybakke Wood & Laminate Floor Cleaner cleans and removes soils from floors, walls, woodwork, countertops, fixtures, etc. No rinse formula will not dull or damage floor finishes, improving the appearance and extending the life of the coating.Spray & wipe cleaning makes the task easier and dries in minutes. Use on resilient tile, stone, ceramic/porcelain, concrete, marble, sealed wood, and terrazzo floors. This cleaner is safe on painted surfaces, metal, plastic, glass, and fiberglass. Right now as a special, a 32oz spray bottle and trigger is free with the purchase of this concentrated cleaner. Use only 1 or 2 ounces of cleaner per spray bottle.

Buy on-line now! Nybakke ecommerce store is open 24/7. Click on this link and save big!